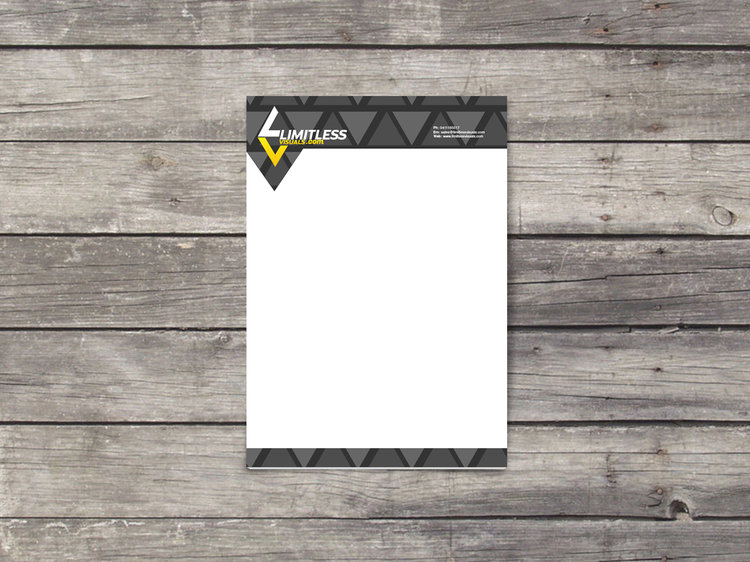 Letter Head
DESCRIPTION
Perfect for printing, this letterhead design will make your business stand out with eye catching
printed A4 layouts in either colour or black and white.
INCLUDES
High quality print file with bleed

1 layout ($50)

2 Layouts ($70)

Image sourcing

Social media share (Mock-up)

All files included including your choice of PDF or Jpeg files.
Please note:
this is not a template that can be altered.
Logo files and information must be provided.